ANGULAR HEAD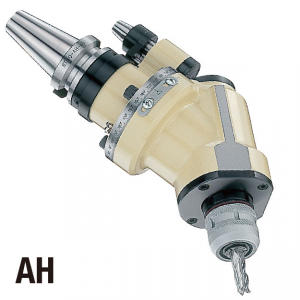 Five Series to Meet Wide-ranging User Needs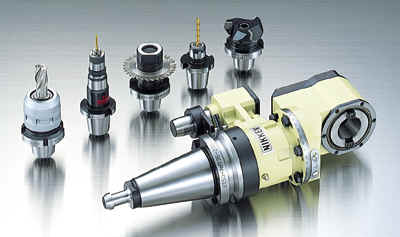 1) Quick Change Type Angular Head ? Adapter change method
A lineup of adapters that are compatible with various tools is available.
The Quick Change Type allows you to change adapters to attach various tools such as face mills, end mills, tappers, side cutters, and drills.
2) Modular Type Angular Head ? Head change method
The Modular Type allows you to control the interference of a workpiece by changing the modular head to a longer one from a shorter one, and vice versa. A wide-ranging lineup of modular heads is available.
3) Solid Type Angular Head ? Head for mainly attaching Milling Chuck
The Solid Type is a single body head that is best for solid cutting work.
This type allows you to perform end milling and drill work efficiently.
It is optimal for smooth molding work without dead spot damage, especially if you use a ball end mill as shown in the photo.
4) Direct Mount Flange Type Angular Head ? Head directly mounted on machine spindle
The Direct Mount Flange Type is directly mounted on a machine spindle. Although this type cannot be used for a machine with ATC, this head is optimal for lateral milling of a large work piece, since the head features the greatest rigidity.
5) Angular Head for Deep Hole
● Angular Head with Oil Hole
The stopper block is combined with the Angular Head and Oil Hole Holder so that oil is sprayed with precision toward a tool cutting edge.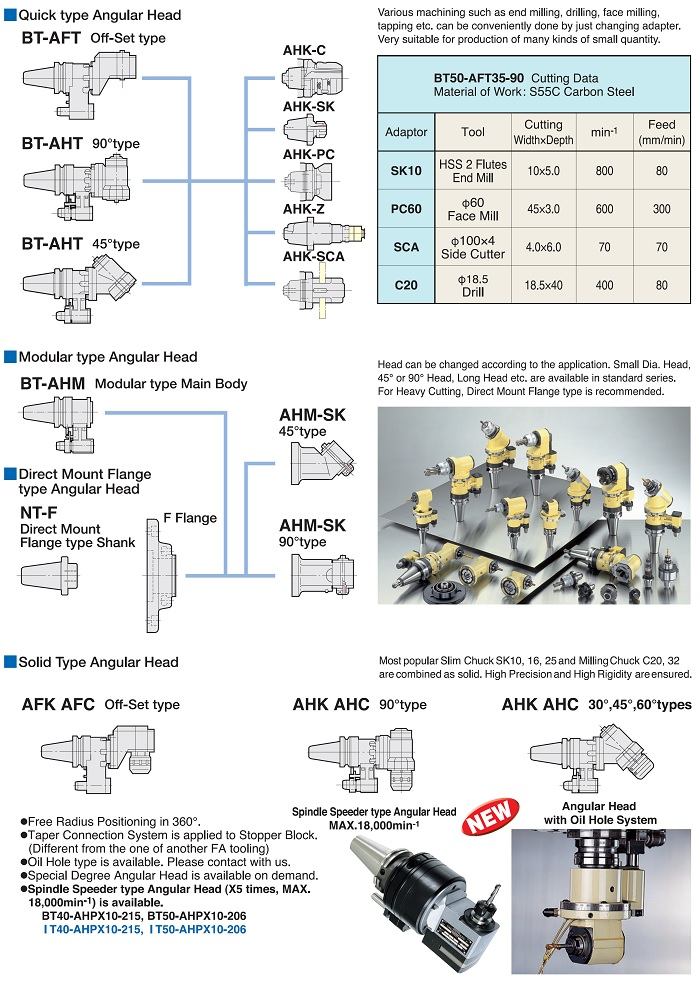 ANGULAR HEAD Catalog Download
BT TOOLING SYSTEM(QUICK TYPE)

Download
BT TOOLING SYSTEM(MODULAR TYPE/DEEP HOLE)

Download
BT TOOLING SYSTEM(SOLID TYPE)

Download
BT TOOLING SYSTEM(DIRECT MOUNT FLANGE TYPE)

Download
DOUBLE FACE CONTACT 2LOCK TOOLING SYSTEM(QUICK TYPE)

Download
DOUBLE FACE CONTACT 2LOCK TOOLING SYSTEM(SOLID TYPE)

Download
ADAPTER FOR QUICK TYPE ANGULAR HEAD

Download