HIGH SPEED TOOLING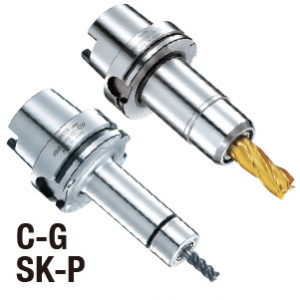 The Anniversary Edition Milling Chuck is equipped with all the conditions required for ultrahigh-speed and high-accuracy machining.
· Ultrahigh-speed rotation: The powerful chucking force and high accuracy of the Anniversary Edition Milling Chuck enables high-speed rotation of max. 40,000 min-1.
· Simple and compact head. No airflow noise and no vibration.
· Minimum decrease in chucking force caused by the centrifugal force during high-speed rotation.